Hire a freelancer to professionally transcribe your music to notation software by ear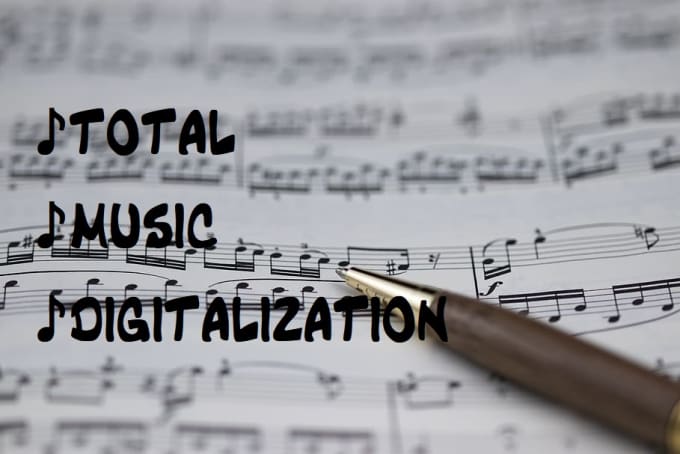 Description
Please contact me before we start 🙂
I am a professional music engraver with 19 years of experience. The main software I use for it – Finale since 2003.
You can order transcription of sheet music of any complexity – from simple piano pieces to large orchestral and choral scores.
Also I can transcribe any instrument by ear. Please check my tariffs.
So what actually I do:
I will engrave music scores from any source you give me – photo/scan of handwriting or printed music readable quality. The price is $5 per 2 pages. It can be anything from simple piano part to big orchestral score. I can extract from the score all parts you needed.
I will transcribe music by ear. The price for monophonic instrument – is $10 per instrument per minute, $15 per polyphonic.
I will send you score and parts in any typical format – pdf, midi, Music XML, xmus or any Music software.
My biggest transcribing works is:
Engraving of Organ pieces for Norwegian publishing company
Engraving of Karl Jenkins' "Stabat Mater" score.
Engraving of Preludes for piano solo by Ukrainian composers for Spanish publishing company
Service Rating – 5/5.0 (40)
About the Freelancer
Short Description – Professional cellist, arranger and sheet music editor

Freelancer Rating – 5/5.0 (300)
Hi! My name is Volodymyr Kotliarov and
I am a professional cellist, arranger, orchestrator and music engraver.
During the last year and half on Fiverr I:
Recorded the cello in more then 180 songs, some of them has thousands streams on Spotify.
Made 45 string and symphonic arrangements for different projects, incl. Marilyn Manson`s songs for YouTube Channel "The Pure Music Factory" with more then 30k subscribers.
Engraved hundreds of pages of sheet music for international publishing companies in Norway, Sweden and USA.
I`ll be your guide to the world of music!
Please contact me:)