Hire a freelancer to promote your apple or spotify music to over 675 podcasters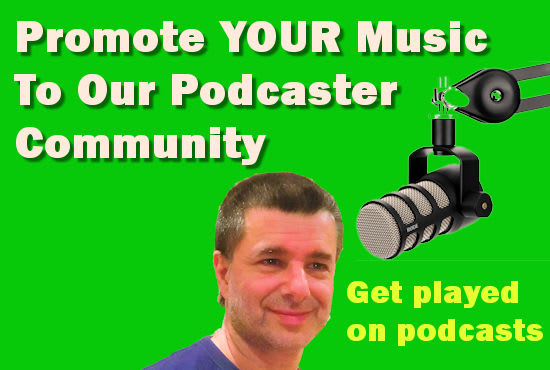 Description
We will promote your new single (see streaming music platforms below) to over 675 podcasters on our podcast network. Podcasting is huge and there are more podcasts than ever with the pandemic. Those podcasts have listeners/subscribers. Some need music to play on their shows.
In this gig, we promote your music for a full YEAR.
** Please note before ordering: We do NOT claim to increase followers, monthly listeners, downloads, subscribers, or streams. We are not a bot service. We DO use real organic promotion and branding strategies to real people to hear your music. **
What You Get With Every Fiverr Delivery:
Full 12-month listing on the podsafe music page on our podcast network
A link to your MP3 downloads
1 link to your Spotify, SoundCloud, OR Apple artist page (Professional Fiverr package gets 2 links)
Premium Fiverr packages also offer:
Dedicated Artist Page
2 social media links
Highest placement on our podsafe music directory
Optional NFT of your single
We feature these genres: Hip Hop, EDM, Rock, R&B, Metal, Pop
Gig Extras:
NFT of your single
Your music played on my monthly podcast to the podcaster community
Newsletter blast to the podcaster community
Service Rating – 5/5.0 (178)
About the Freelancer
Short Description – Web developer for 25 years and a podcast marketer for 15 years

Freelancer Rating – 4.9/5.0 (2,739)
World's first web design coach. Podcast coach and marketer. Owner of the world's first podcast network built in 2005.
I market podcasts, help them grow and monetize.
Web Design Coach teaching and mentoring webmasters around the world. Regular speaker at Fiverr community events in NY City and 15+ Fiverr gigs to bring traffic to your websites, improve website sales & and podcasts.
Specializing in WordPress design & development with gigs including video testimonials, promoting blogs, website analysis.