Hire a freelancer to promote your book, ebook, kindle book promotion on social media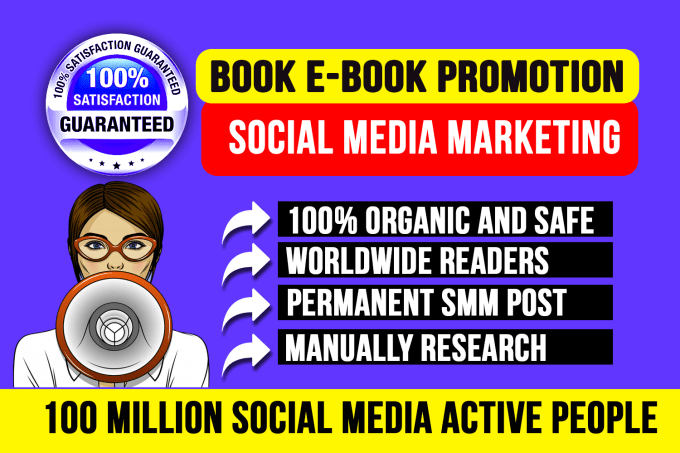 Description
Hello! Welcome to my Gig.
If you looking for a professional marketer? you're in right place. We will share your book, ebook on popular social media like Facebook, LinkedIn, and some of the email sending groups, blogs, and forum posts. We will drive you web traffic to your website. If you want to get real organic USA, Canada, UK, England, or worldwide targeted website marketing to increase business profit and Alexa rank contact us. We provide 24/7 online help and support for customer satisfaction. Our every social media post is SEO friendly content and uses useful hashtags.
Marketing type:
Apply SEO friendly keyword
Use Important hashtags
Targeted countries
Targeted audience
Nice keyword selection
Our marketing platforms:
Facebook
Twitter
Linkedin
Instagram
Video sharing Blog (Website)
Benefits of the service:
Real organic people from Facebook Twitter.
100% engagement with the social media audience.
Niche Related Campaign for Targeted Followers.
24/7 support for help and service.
I'll provide you multiple screenshots of marketing
Thank you.
Service Rating – 4.8/5.0 (49)
About the Freelancer
Short Description – Worldwide top marketing service!!

Freelancer Rating – 4.8/5.0 (54)
I am a digital marketer. I received training on providing high quality worldwide and country targeted social media marketing. I can attract people by using our new technique of marketing. If you are looking for a good marketer for your website and product then you can contact us. I will provide the best genuine quality service to you.