Hire a freelancer to promote your music to my 4,000,000 facebook music page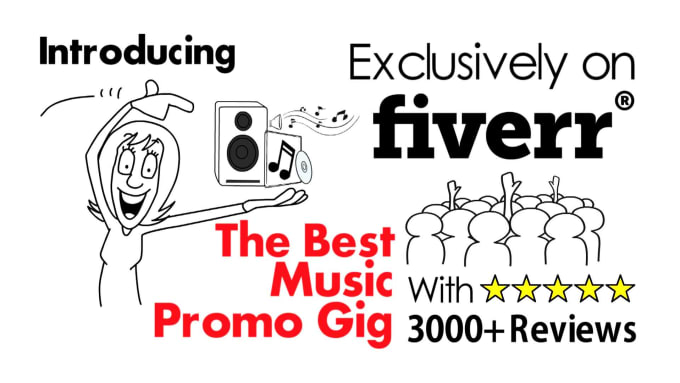 Description
We offer 3 plans to increase the engagement and activity on your page and video:
Facebook Video Share Basic Plan – this is a share of your FB video to our partner pages totalling over 1,500,000 people.
Facebook Video Popular Plan – this is a Share of your FB video to our 4,000,000 people verified blue tick music page.
Facebook Premium Plan – this is a Share of your FB video to our 4m+ verified page – Music Crowns, a 'swipe up' linked graphic on the page and Instagram to a link of your choice eg Spotify, SoundCloud, iTunes, YouTube.
PLEASE NOTE:
ONLY send FB video as this gets the best results… you may get a few views, you may get thousands, your content is what makes it happen! We advise acoustic and stripped back versions of songs.
Your advert will hit, on average a 1-10,000 reach over a few days, but the content is up to you, so what happens from there is in your hands! 1 post we did got 244 million views on FB! 
PLEASE DO NOT EXPECT MILLIONS OF LIKES & VIEWS! Yep, some people think this…
***5000+ Positive Reviews can't be wrong*** 
***We EXPLICITLY do not guarantee activity as we don't force anyone to react***
Service Rating – 4.8/5.0 (5,382)
About the Freelancer
Short Description – champion of unsigned and indy music

Freelancer Rating – 4.8/5.0 (5,700)
Global artist discovery and promotions hub for unsigned, newly signed and independent music artists from around the world.
'Real People, Real Music, Real Talent'.