Hire a freelancer to provide professional resume and CV writing services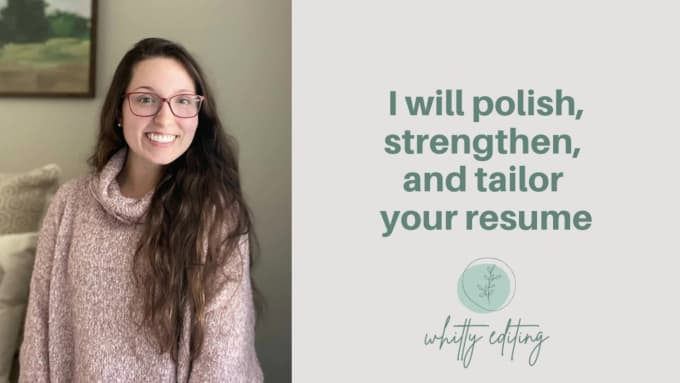 Description
I can provide you a one-stop shop for all your application needs so that you're prepared to apply to your next dream job or university!
I'm an experienced editor and writing tutor who has helped business professionals, recent college grads, and college applicants construct professional and achievement-based resumes and CVs using industry-specific keywords to highlight their unique selling points while presenting them in a clean and professional format.
>>>Package Breakdown<<<
[Basic "Review My Resume / CV" Package]
This package is for applicants who simply need me to proofread their resume or CV and potentially provide feedback.
[Standard "Strengthen My Resume / CV" Package]
This package is for applicants who need to update their resume in terms of content and formatting to fully optimize their resume.
[Premium "Tailor My Resume / CV" Package]
This package is for applicants who are applying to a specific job, industry, or program (or are making a career change) and need me to align their resume content with the job description(s) or program requirements.
Check out the FAQs below, and if you have any additional questions, please message me before you place your order!
Service Rating – 4.9/5.0 (121)
About the Freelancer
Short Description – Adding a little bit of "Whit" to your writing

Freelancer Rating – 4.9/5.0 (153)
Hi, I'm Alex from Whitty Editing! In 2018, my love for editing and passion for helping people led me to the world of freelancing. While my Marine Biology degree demonstrates my love for helping animals, I also take pride in supporting and guiding people in their endeavors. My favorite part about what I do is meeting and working with people from all over the world. I enjoy helping students and professionals improve their writing, and I can't wait to help you on your journey!
If you'd like to know more about my background, please check out my resume gig to find my resume.