Hire a freelancer to provide singing lessons vocal coaching and voice lessons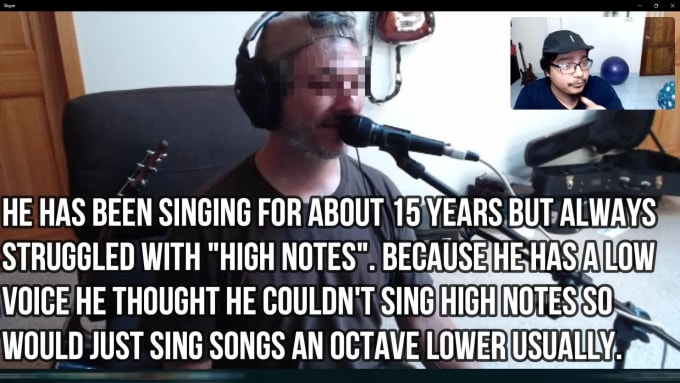 Description
Hi, I'm Salman Fahim, I struggled with singing for many years!
Having a voice disorder known as SPASMODIC DYSPHONIA made things a lot more difficult for me but certainly taught me a lot about vocal technique and how to improve it STEP BY STEP!
Within minutes of hearing you sing I will know exactly why you've been struggling and know exactly how to get you to overcome your obstacles and get you closer to achieve your singing goals!
I specialize in building voices from scratch
I'll show you exactly what you need to work step by step with customized workout plan tailored to your specific needs to achieve your own personal singing goals!
I teach singers of All-Levels which includes beginners, intermediate, semi-pro and professionals.
Genres that I specialize in:
Pop
Rock
R&B
Country & Blues
Jazz
Indian and Pakistani music
Folk music
Musical Theater
Opera
Indie
Topics explored in my lessons:
Breathing and Support
Chest voice, Mixed voice & Head voice/falsetto
Phrasing
Dynamic control
Vibrato
High notes
Vocal effects : Rasp, Growl, Rattle, Screams and more!
Riffs & Runs
Stage Presence and confidence
Mental behaviors and Mindset for Singing
Service Rating – 5/5.0 (388)
About the Freelancer
Short Description – review your singing and get singing lessons

Freelancer Rating – 5/5.0 (516)
A self-taught singer & Vocal Coach with PERFECT PITCH. I help singers, voice teachers and public speakers improve their voices. Having a neurological voice disorder like SPASMODIC DYSPHONIA makes singing and teaching hard but it pushes me to be the best coach I can become.
I also studied various Singing Methodologies like SLS, Singing Sucess, CVT, Estill,etc. I also incorporate somatic body awareness methods like Feldenkrais and Alexander technique.