Hire a freelancer to record a deep american or black male voice over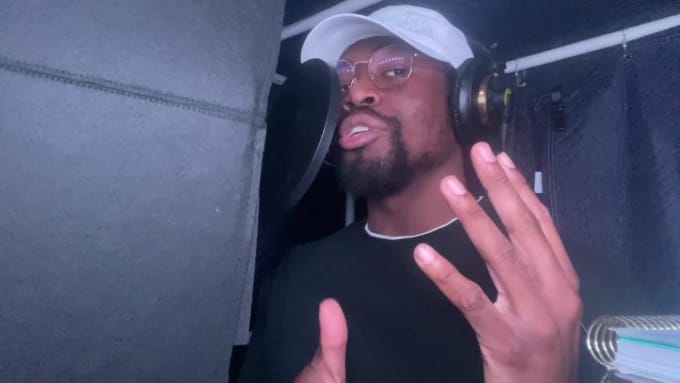 Description
Hi, Ravin here!
I will provide you with one audio file recording of my SMOOTH, ENGAGING, ARTICULATE, CRISP, DEEP, YET SOFT SPOKEN voice for any script. I have great control over my voice and can perform whatever emotion/tone you're looking for! I've performed HUNDREDS of voice-overs worldwide for a very wide range of individuals/entities such as: Lowes, Edible Arrangements, The United Nations, BruderToys and much more!
I will lend my vocal talents for most projects including:
Animated Characters
Youtube Narration
Social Media Advertisements
E-Learning Modules
Business presentations
Brand/Product ads
Radio Commercials
Television ads
Motivational Speeches
Apple Music/Spotify Songs/Tags
And pretty much anything else that requires a professional vocal touch
IMPORTANT! If the project will be seen/heard by the general public on the web (Websites, Social Media, YouTube, Vimeo, Spotify etc.) or used to promote a product or service or business, choose "Commercial Rights." If it will be broadcast on TV/Radio, choose "Full Broadcast Rights."
Per fiverr's TOS, please be sure to purchase Commercial Rights for any business use projects. 
* I reserve the right to decline any scripts.
Service Rating – 5/5.0 (542)
About the Freelancer
Short Description – The VoiceOver King

Freelancer Rating – 5/5.0 (595)
Greetings!
I am a full-time voice actor, with over 8 years of communication experience. In my current capacity as a Voice Actor I'll provide my unique voice talent to independent clients for audiobooks, movie trailers, cartoon characters, YouTube narrations and pretty much anything else! I have strong reading comprehension and follow direction well. In addition, I have a flexible schedule to meet your needs. I have worked for many years to develop my crisp strong toned voice and I speak with clear diction. I take pride in bringing characters and stories to life!
Lets chat, message me