Hire a freelancer to record a top quality piano track for your project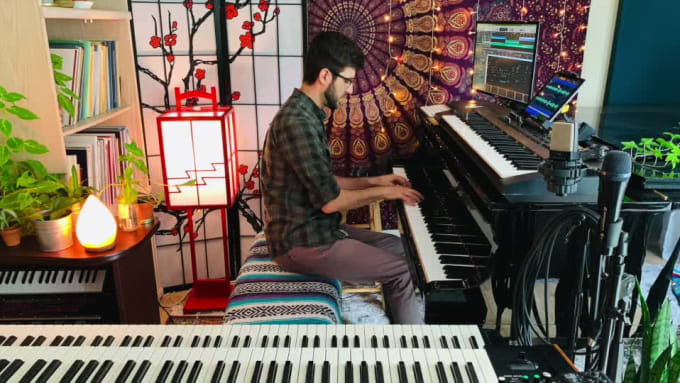 Description
For this gig I will be working as your personal session musician to provide a professional quality piano or keyboard track for your project.
I hold a Master of Music degree in classical piano with 20+ years of experience playing. I'm just as comfortable reading sheet music as I am improvising. As a working musician I've played with many bands and in MANY different genres. I'm just as comfortable performing classical music as I am with rock, pop, musical theatre, jazz and more!
I started using fiverr at the start of the pandemic because all my regular live gigs had been cancelled, but I quickly realized that I have a real passion for connecting with others to inspire and help fulfill a creative vision.
The way this works is you send me a short description of your project as well as either the sheet music, lead sheet, chords, mp3, or any other relevant file, and I will send you a finished product. I can send as wav, Mp3, and/or midi.
Please contact me before booking a gig!
Service Rating – 5/5.0 (353)
About the Freelancer
Short Description – Session Pianist

Freelancer Rating – 5/5.0 (373)
My name is Brian Barber and I'm a professional musician based in Canada with 20+ years of experience. I graduated with a Master of Music and I play all sorts of styles from Classical to Rock and Jazz to Musical Theatre. I look forward to collaborating on your project!