Hire a freelancer to record your mature male japanese voiceover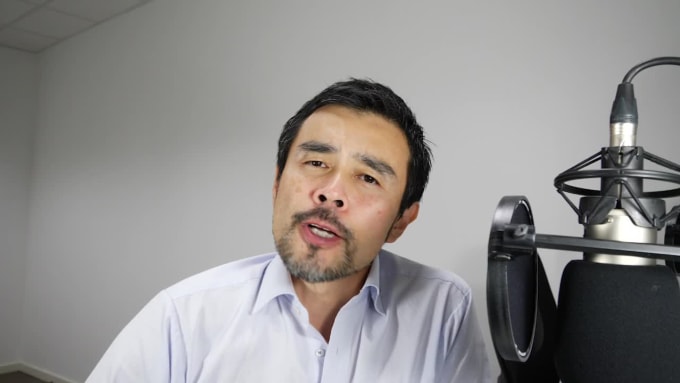 Description
Very Unique! You don't get this anywhere else! I will record your "middle aged male" Japanese voiceover.
 **** You'll have*****  One gig up to 150 characters (Japanese), 50 words(English)
*  Japanese "male"  voiceover..
*  Professional voiceover..* 100% Satisfaction..
*  Friendly Customer Service..
*  Quick Response..
Service Rating – 4.9/5.0 (253)
About the Freelancer
Short Description – Everything in a high quality Japanese way!

Freelancer Rating – 4.9/5.0 (439)
Official Fiverr Community Manager in Japan. Hi, my name is Kenzo, a Japanese native living in Japan after 15 years of my life in Europe. I've been working as a professional marketer, graphics designer, video creator and voice actor for over 10 years. I've completed so many marketing projects in Japan. I'd love to help you with your project in a quality Japanese way!