Hire a freelancer to release blocks to creativity and calm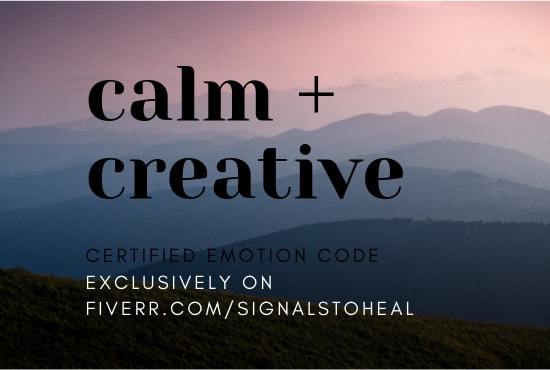 Description
Creative or writer's block? Stage fright or anxious? Want more love and peace? Wish you could just be more successful or grateful? I will release energetic imbalances and that can help your energy flow more naturally in the area you desire. More flow can mean more peace and tranquility and more ability to adjust to life's never ending challenges/opportunities.
I am a Certified Body Code Practitioner and I help people get rid of subconscious imbalances that block them from greater happiness and success. I will connect with you energetically, and use muscle testing to identify and release imbalances. Then I will send you a detailed report of everything I found.
Example Report:
Blocks/imbalances removed +/- 1 year
1. Unhealthy Energetic Cording with female friend, brain to brain (negative thoughts are influencing each other)
2. Trapped Emotion of Guilt age 9
3. Broadcast message of "Hate me."
Try out a $25 gig to see if I am the right fit for you!
Includes imbalances like trapped emotions (resentment, creative insecurity, guilt, etc.), concentrated negative energy, toxins, in chakras, in meridians, and more.
Service Rating – 5/5.0 (43)
About the Freelancer
Short Description – Energy healing for bigger goals and taking action in life

Freelancer Rating – 5/5.0 (1,032)
Energetic imbalances can block your path forward in life – like invisible stumbling blocks. You can use the Emotion Code and Body Code to move them behind you! Let me help you release them energetically and see how much better life can get.