Hire a freelancer to report the infringing content over instagram under dmca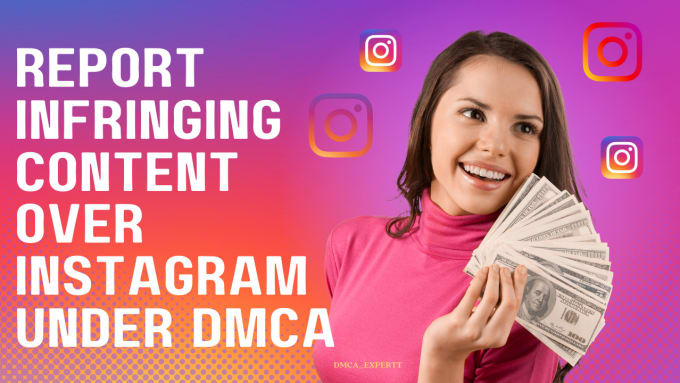 Description
If Someone stolen your content and uploaded it over Instagram without your permission and you want to report that content , then you are here at right place !
I prevent your content from being stolen on the internet, and I report pirated content under the DMCA if it is used without your permission.
I work with online content providers like writers, bloggers, and photographers, as well as companies that possess intellectual property or copyright products.
My mission is to put an end to content piracy. I will issue DMCA Take down or Infringement Notices to infringing website owners and hosting providers if they have copied and uploaded your work to their website.
Why should you select me?
I take no chances when it comes to safeguarding your information. Furthermore, I am dedicated to ensuring customer happiness. I make sure that my client is informed about the status of the project and that he or she may receive regular updates.
Note that removal is not always possible. To avoid any misunderstandings, please contact us before placing an order.
Regards
DMCA Expertz
Service Rating – 5/5.0 (1)
About the Freelancer
Short Description – DMCA Copyright Protection Service

Freelancer Rating – 5/5.0 (1)
DMCA Expert here , I protect your content from being stolen over the social media platforms or web and if someone is using your content without your permission, I take down the pirated content under DMCA. I provide services to online content creators such as writers, bloggers, photographers, and to the companies who have their own intellectual content of any type, or copyright products. My aim is to end content piracy. Let me assist you with my quality services. Acknowledge.