Hire a freelancer to rewrite your etsy titles and tags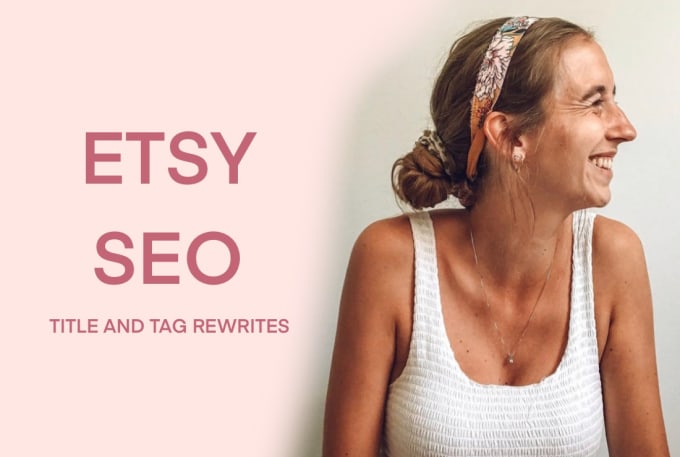 Description
I want to improve your Etsy shop!
With over 2000 sales in my shop, I have learned a LOT! I am in the top 10 listings for many of my products, and being familiar with SEO has been incredibly helpful.
I want to rewrite your listings so that you can gain more visibility.
The goal of my gig is to rewrite your titles and tags so that they're optimized. This should enable your listings to gain more visibility, which should result in more sales!   
If you're not sure if my gig will be helpful for your shop, send me a message with your shop link. I'll take a look and let you know if my gig will be of benefit to you!
WHY WORK WITH ME?
I've helped hundreds of Etsy shop owners improve their shops. I'm passionate about equipping small business owners to be confident. I recognize that Etsy can be intimidating, so I want to provide you with titles and tags that work well for your shop!
HOW DO YOU REWRITE THE TITLES AND TAGS?
I will spend time looking at your competitors to find the best titles and tags for your items. I don't turn to other sites to write the titles and tags because those sites don't take your specific niche into consideration. 
Service Rating – 5/5.0 (14)
About the Freelancer
Short Description – Social Media Captions and Etsy Expert

Freelancer Rating – 5/5.0 (552)
As a small business owner and writer I have a passion for words and social media.
In just over a year I have grown my Instagram to over 5000 followers, my TikTok to over 15000 followers, and my sales on Etsy to over 2000.
I have written dozens of articles including: news articles, podcast reviews, opinion pieces, and blog posts.
Message me for any questions or requests!