Hire a freelancer to rewrite your resume as a mechanical engineer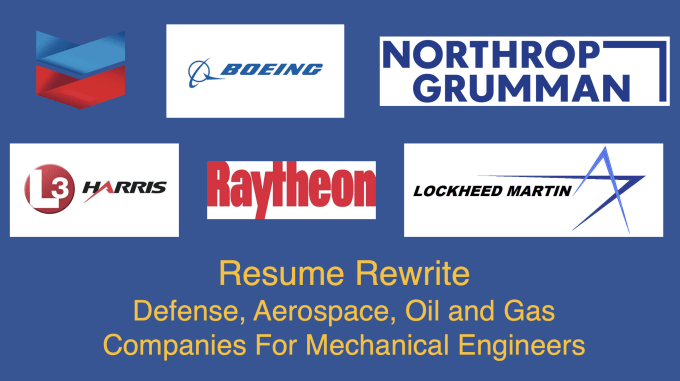 Description
Keep getting ghosted throughout your job application journey?
Look no more!
Being in the industry for five years, I've learned how to get your resume recognized in the system for highly competitive engineering jobs. We've all felt the frustration – that feeling of seeing a job application that you feel you're qualified for, get excited and submit your resume, only to never hear back. It feels like you're literally putting your resume in a black hole.
Here's how I can help! In modern times, job applications are all electronically submitted. With literally thousands of resumes to filter through, in such a short time, recruiters (or algorithms) take a good 10 seconds to look for key words throughout your resume. I will rewrite your resume in a simple, but modern format.
To get interviews at top tier Engineering companies, you need to stand out. There are thousands competing with you for their dream jobs in the industry – to work on the next cutting edge space, aeronautical, or automotive systems. I will help you land your dream job at one of these companies as I work at one of them and know how the process works.
Service Rating – 4.8/5.0 (33)
About the Freelancer
Short Description – Professional Engineer

Freelancer Rating – 4.9/5.0 (61)
Hi, I'm Kazu, I'm a professional engineer currently working in Aerospace and Defense. I have extensive experience interviewing with top tier Defense and Aerospace companies such as Northrop Grumman, Boeing, Raytheon, and L3. I offer gigs such as resume reviews, rewrites, mock interviews, and career advice.