Hire a freelancer to rewrite your resume for remote, work from home jobs in tech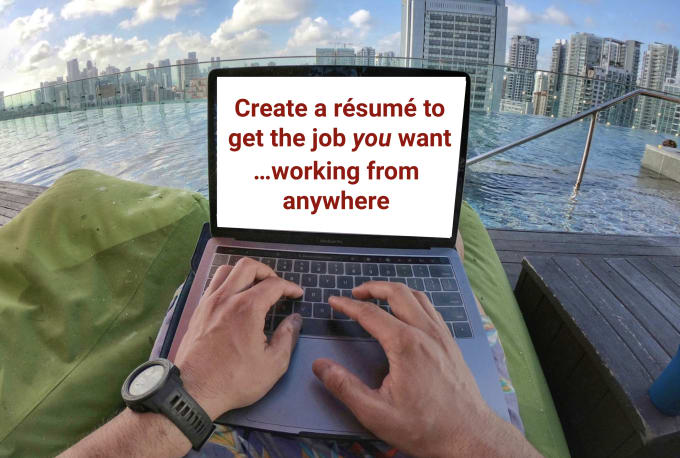 Description
Want a (remote) job at a tech company? I'm here to help. Whether it's remote, office-based, or hybrid, position yourself for the job YOU want! The résumé or curriculum vitae (CV) continues to be one of the most useful tools to show why you're a great fit for a role and why you'll thrive working remotely.
From The Pandemic Changed Everything About Work, Except the Humble Résumé (NY Times, Jan'22): "Hiring managers and recruiters still rely on the résumé," said Vicki Salemi, an expert on job-search at Monster, the online job-posting site. The résumé is still "the standard to apply for a job and get noticed."
Why me? My résumé has landed me full-time jobs in strategic partnerships, BD, content, marketing, and sales roles at leading technology companies including Google, YouTube, GoPro, NerdWallet, Automattic (WordPress.com), and Vimeo. I've interviewed hundreds of people and had final round interviews and/or offers myself from other FAANG companies including Amazon, Apple, Facebook (Meta), and Netflix. I've worked in remotely since 2018 (before Covid-19).
Final product will be editable .docx, .pdf., and Google Docs files.
Service Rating – 5/5.0 (22)
About the Freelancer
Short Description – Life is an adventure, get after it!

Freelancer Rating – 5/5.0 (22)
My name is Austin. I'm very excited to share my passions for technology, travel, outdoors, and food. I currently live in Utah but was born and raised in Colorado, and have lived in San Francisco, Washington DC, Minnesota, Delhi (India), and Hong Kong.