Hire a freelancer to setup and optimize your walmart seller central account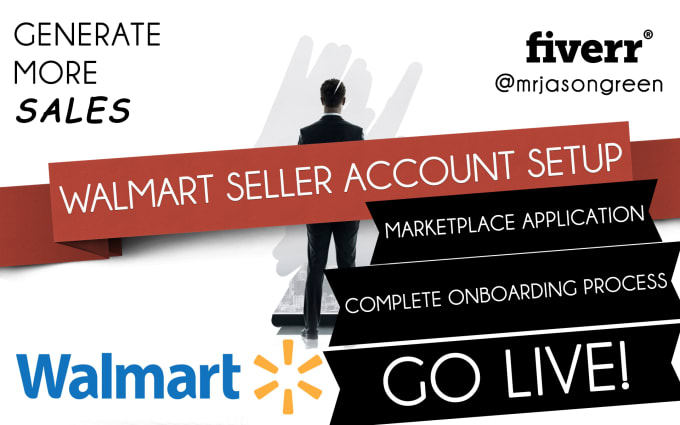 Description
….MAKE YOUR ACTIVE WALWART SELLER ACCOUNT…
Walmart is on its way to becoming the top dropshipping platform. Walmart hosts thousands of sellers, while Amazon hosts over 2 million sellers and they get nearly the same amount of monthly website visitors. Seize the opportunity to sell on Walmart today!
If you are new to Walmart and don't know what to do. NO NEED TO STRESS!
Account opening can be frustrating and time-consuming, as they ask you numerous questions while opening an account. I will help you open the account in your name.
LET US SET UP AND OPTIMIZE YOUR WALMART SELLER CENTRAL ACCOUNT AND GET YOU APPROVAL TODAY!
OUR SERVICES:
Setup and manage Walmart Seller Central
Product Listing Uploading and Optimization
Shipping Profiles
Uploading Products
PLEASE NOTE:
Before placing an order, do CONTACT US and share your requirements and all necessary things for smooth delivery. Approvals are not guaranteed (no one can guarantee approvals). This gig is only for building the necessary product-based website needed and processing your Walmart application.
Service Rating – 5/5.0 (29)
About the Freelancer
Short Description – ECommerce Stores Expert

Freelancer Rating – 5/5.0 (210)
Hello, this is Jason. I am an eCommerce Project Manager and I am currently managing the Digital Marketing Sales Team (Online Retail) in one of the biggest tech companies in Canada since 2016, having run over 50 e-commerce projects and online stores and been in the industry for the past 5 years, I have perfected unique methods to achieve incredible results not only for myself but also for my clients.