Hire a freelancer to teach video editing in adobe premiere pro via zoom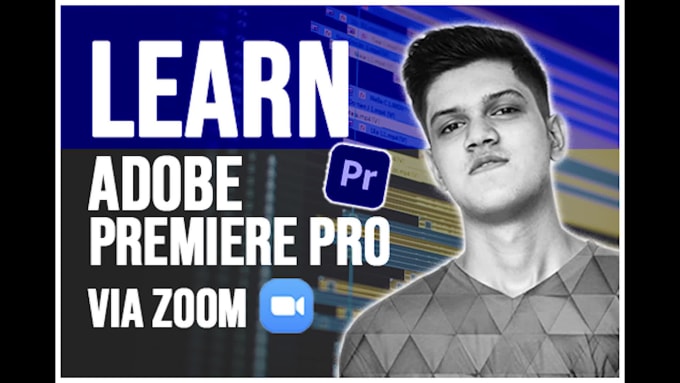 Description
Hi, My Name is Hassnain Ikram. Your Adobe Premiere Pro Tutor.
If you are a Newbie or Student or Anyone else wants to learn about Adobe Premiere this is the place you can learn Everything about Adobe Premiere, by the end of this course you will be able to make/edit your own videos, I will teach you Adobe Premiere online via Zoom. 
Helping my clients & teaching them new skills in Adobe Premiere is a passion of mine. Whether you're new to video editing or looking for some help troubleshooting, I'm here to help!
My philosophy of teaching is based on a simple technique which is "Practices Practices Practices". That's just a fancy way of saying I let you practice what I'm demonstrating rather than just talking the entire time.
If I sound like a good fit, I look forward to working with you!
Book your Zoom Session Now!
video editing tutor, adobe premiere tutor, learn video editing, learn adobe premiere, learn, teach, tutor, adobe premiere, premiere pro, adobe, video editing, zoom
Service Rating – 5/5.0 (28)
About the Freelancer
Short Description – Adobe Premiere Pro Specialists

Freelancer Rating – 5/5.0 (114)
Hi, My Name is Hassnain Ikram (Adobe Premiere Pro & After Effects Specialists). I have deep knowledge of Adobe Premiere Pro & After Effects. I Enjoy New and Challenging Projects that Push me to Learn more in the Great Field of Premiere Pro & After Effects. Hire me to get your job done.