Hire a freelancer to teach you the fundamentals of guitar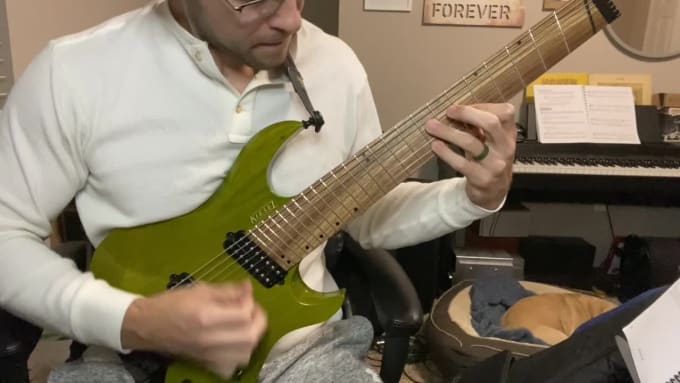 Description
I have been a guitarist for almost a decade! Almost everyone has expressed an interest in an instrument at some point in their life. Learning new things can be often tedious and frustrating with the wrong coaching. With my program, you can rest assured that we will build your guitar chops from the ground up with a minimum of fuss!
Depending on your existing skill level as a player, we'll a wide range of topics:
Basic Music Theory
Chord Shapes and Progressions
Hand-Strengthening Exercises
Major and Minor Scales
Inversions
Legato (Hammer-Ons and Pull-Offs)
String-Skipping
Economy Picking
Tapping
Fingerstyle Picking
Rhythmic Experimentation
And MORE!!
Lessons range from 30-60 minutes, depending on client preference. It is recommended that beginners start with 30 minute lessons, in order to develop stamina and finger calluses.
No genre restrictions! Whether you want to craft delicate serenades or face-melting solos, I'm here to mold you into the guitarist that YOU want to be.
Let's plug in and start playing!
Service Rating – 5/5.0 (2)
About the Freelancer
| | |
| --- | --- |
| | Freelancer Rating – 5/5.0 (2) |
Born in Detroit, MI.
I have a BS in Environmental Biology – Zoology with a Theatre minor from MSU.
I started with drums in the 7th grade. In 2014, my primary instruments shifted to guitar and bass.
I am a versatile person. I want to be a versatile artist. No genre restrictions. I will play guest guitar spots, ghostwrite, score films, create music for podcasts, and mix/master songs.
Other Personal Interests:
– Podcasting (True Crime and Dark Comedy)
– Reading Novels and DC Comics
– Screenwriting
– Fitness
– Nature and Animals