Hire a freelancer to transcribe your favorite track to midi data aka piano roll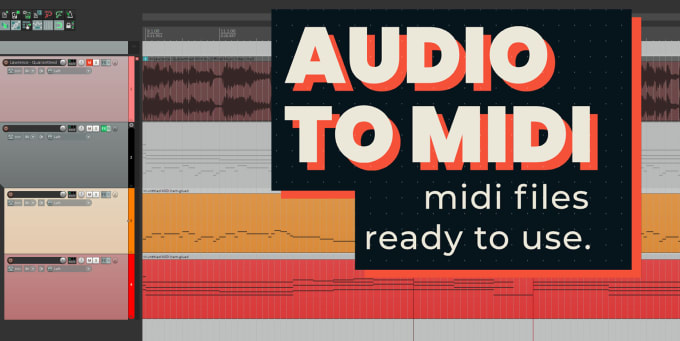 Description
Prices may vary, please, contact me before buying!
I work with many things related to music, audio, and languages, if for some reason this gig does not match your current needs, consider looking at the other services I provide.
I'll transcribe the audio track of your choice to a high-quality midi File.
MIDI files can be used in several ways, some of which are:
They are compatible with Synthesia, so it's possible to play them in a tutorial format.
Use them in your DAWs and work on your musical projects.
They can be exported to music notation very easily.
Why me? 
I have over 300 sales throughout my gigs on Fiverr.
I have years of experience with transcription, arrangement, and composition.
I'll do everything I can to deliver the best possible project, but please, don't forget that communication is essential!
I offer free revisions! So if you don't like the final result, please, ask for any alteration before finishing your order.
Every musical composition is different, and some may require more effort to transcribe. To avoid any complications, please, contact me before placing the order. I will gladly answer any questions. 
Service Rating – 5/5.0 (45)
About the Freelancer
Short Description – Quality is the most important thing!

Freelancer Rating – 5/5.0 (336)
PLEASE:
Contact me before ordering!
!اتصل بي قبل الطلب
Contáctame antes de ordenar!
Fale comigo antes de comprar!
Contactez-moi avant de commander!
I'm a college music student looking for work. I'm a pianist, composer, and mixer engineer.
Entiendo español, pero tenga en cuenta que no entiendo la escritura informal.
Je comprends le français, mais notez que je ne comprends pas l'écriture informelle et que j'ai très peu de pratique avec la langue.
日本語N5が分かります