Hire a freelancer to write a custom childrens script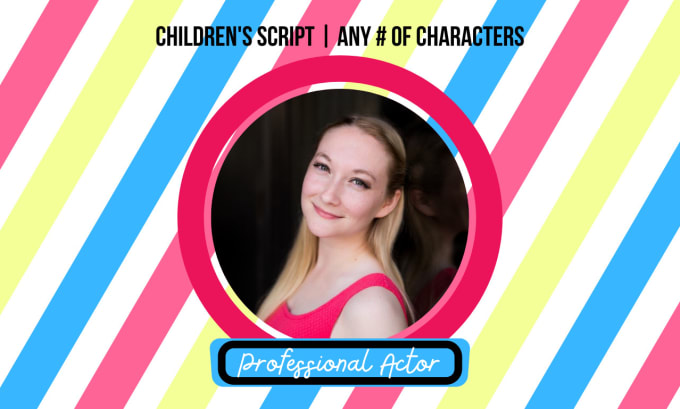 Description
Your script will feature characters unique to the children you are working with. Simply pass along any information (character names, descriptions of the children, etc.) and I will create an original script for you and the kids!
My scripts are great for:
Theatre
Classrooms
YouTube
T.V.
This script can feature as much or as little stage direction as you'd like. Scripts will be catered to the age group and reading ability of your children. Character descriptions and costume recommendations upon request.
This script category is ideal for kids ages 3-13.
What to Expect:
Custom script
Catered to age group of your children
Character descriptions upon request
Costume recommendations upon request
I have 11 years of experience teaching and directing children's theatre. I am so excited for the chance to bring theatre to your classroom or home!
I will write any script for you, regardless of the age of the actors. Just send me a message and we'll get started!
Service Rating – 5/5.0 (51)
About the Freelancer
Short Description – Telling stories to anyone who will listen

Freelancer Rating – 5/5.0 (113)
I am a creative at heart. I find myself drawn to telling stories and am eager to help tell yours! Whether it's through a monologue, a script, an about me page, or something else entirely, I am here to make your voice heard.
Editing is another passion of mine. Thank you in advance for trusting me to share your stories and edit your words.