Hire a freelancer to write a professional screenplay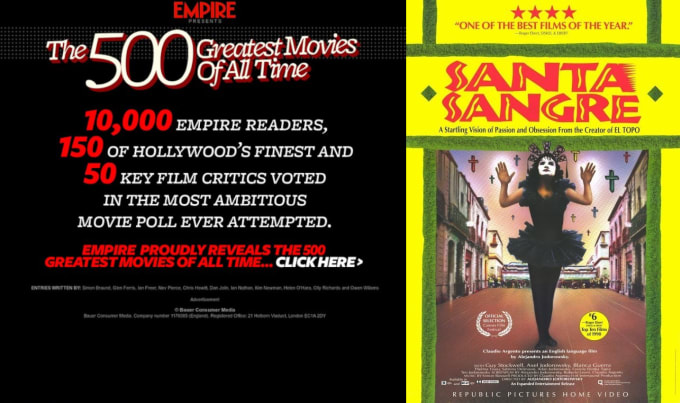 Description
I ​have ​worked for Kirk Douglas, Alejandro Jodorowsky, Federico Fellini, Roger Moore, Mario Bava, Giancarlo Giannini, Carlo Ponti, Ernest Tydeman, Claudio Argento, Lucio Fulci, Umberto Lenzi, John Savage, and many others.
That​ is why this is one of Fiverr's few certified professional GIGs in the screenplay category.
As I have written screenplays of all genres for T​elevision​ (more than 50 episodes + 10 TVmovies) and cinema (more than 80 feature films + 10 short films), with my experience I can use your idea to write an amazing original or adapted screenplay for a short film, a TV pilot or a feature film.
I​ a​m Rome-based but I have worked in Los Angeles, New York, Rio de Janeiro, Cuba, Australia, China, Japan, London, Paris, Berlin, Madrid. That​ is​ why I can write in Italian, English, French, or Spanish and chat with you in any of these languages to discuss ​firstly ​the outline​,​ then the first draft of the screenplay so that I can write the final ​draft exactly ​to your specifications.
If you like, ​I can also write an original story for the screenplay.
I can also review your treatment or your script​ and​ creat​e​ a custom offer.
Service Rating – 5/5.0 (2)
About the Freelancer
Short Description – I wrote films selected for Cannes, Havana, Toronto, etc

Freelancer Rating – 5/5.0 (9)
I've written almost 100 films of all kinds: from action films with Kirk Douglas or Roger Moore to art movies such as Santa Sangre by Alejandro Jodorowsky in official selection at Cannes and considered by the Empire one of the 500 greatest films of all time.
I have also written more than 50 TV episodes broadcast by RAI, Mediaset, etc.
My portfolio is on IMDB and Wikipedia.
I am successful because I write a screenplay like a tailor. I "cut and sew" every idea to transform it into an exciting "dress" of images and sounds. For the satisfaction of the wearer and the admiration of the beholder.