Hire a freelancer to write guitar tabs of whatever solo or song you need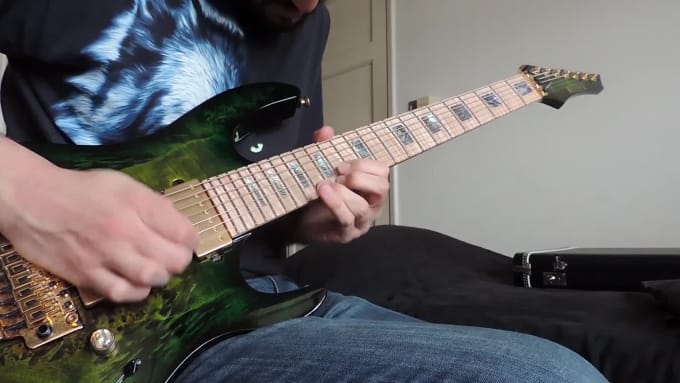 Description
Please, contact me before ordering so we can define the difficulty of the song requested and agree a price.
Hi! I am César Ambrosini, a professional electric guitar player, willing to help you to learn your favorite solos / riffs / songs.
I'm offering you to write professional guitar tabs (faithful to the original track) for any song or solo you want to play. My offer includes super complex pieces in standard and premium packages.
If the solo or song that you want transcripted is in between two of the packs offered, for an extra cost you can buy more seconds of transcription. This way you won't need to pay for another pack if you exceed some seconds of the time offered!
Don't hesitate to ask for more details if you have any doubts! Hope to hear from you soon.
Service Rating – 5/5.0 (429)
About the Freelancer
Short Description – Hi! Are you ready to rock?!

Freelancer Rating – 5/5.0 (658)
Hi! I'm César Ambrosini, a professional electric guitar player from Argentina, who would love to help you with your music projects. I'm specialized in metal and rock genres (guitar players styles: Yngwie Malmsteen, Jason Becker, Paul Gilbert, Slash) but I'm also able to play, compose or transcribe into tabs whatever style of electric guitar solo or song you need. I hope to work with you on your projects soon!