Hire a freelancer to write lyrics and melody for your song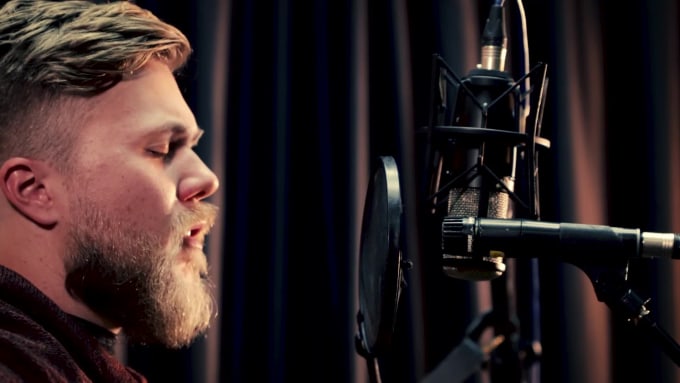 Description
*Please contact me before ordering*
Do you have a vision for a song, but aren't sure how to bring it to life?
I'm GregVK, a singer/songwriter from Johannesburg, South Africa. 
I've been writing songs since 2010. I'm here to help you turn your ideas and instrumentals into full songs! I specialise in folk, singer/songwriter and rock music, but I'm experienced in most genres.
Whether you need me to take your song to the next level or write your lyrics and melody from scratch, message me and we can discuss how to turn your idea into a beautiful song.
With Basic and Standard packages, you choose lyrics OR melody.
With Premium, you get both.
If you'd like something that doesn't fit within a package, let me know and we can negotiate a deal specific to your needs.
Feel free to ask about my other services, including Music Composition, Music Production, Bass Guitar, Beatboxing, Singing, Acoustic Guitar, Ukulele, Arrangement and Transcription.
Please note that when you release your song, you'll need to credit me as a writer (Unless I state otherwise).
Message me now to discuss your next masterpiece!
*NB: Please see my FAQs below, for more information, terms and conditions.
Service Rating – 5/5.0 (281)
About the Freelancer
Short Description – Songwriter and Musician

Freelancer Rating – 5/5.0 (341)
Hey! My name's Greg and I'm a freelance songwriter, producer and musician.
I'm passionate about crafting the perfect ear worms for my clients, focusing on colorful imagery and emotive melodies.
I write, edit, record and produce, so message me now to discuss your needs and how I can help bring your next project to life.
After graduating from the Campus of Performing Arts in 2011, I've spent my time working with artists like Vulvodynia, Dave Van Vuuren, Karlien Van Jaarsveld, Red Helen, Technopath and countless others.
Now I want to use my craft to make YOUR world a little more musical!