Hire a freelancer to write your short film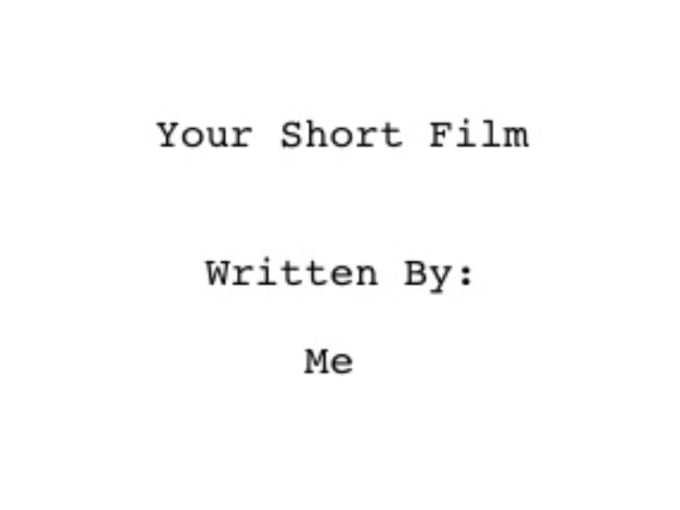 Description
Why should you trust me with your short film?
The first step in a film's production is getting it written, and I specialize in taking concepts and fleshing them out into a full script.
I deeply enjoy works of art in this field and I can't help but try my best at making something an audience will enjoy.
I understand that each film is unique regardless of genre
Just send me any and all ideas and concepts for your short so I can better fit it to your vision. I will take careful consideration into each request you give me.
Before you place an order please message me first so we can work out any details with out using up valuable time while the order is going and using up valuable time.
Please also tell me how you want the film to feel, this will give me a much better idea about the tone I need to set.
I DO NOT do romance stories unless there is some kind of source material (i.e: a true story/personal experience).
I also do not do anti-religious projects, they are extremely toxic and I don't want to be a part of that.
Ask me personally about other categories just in case before placing an order.
Service Rating – 4.9/5.0 (33)
About the Freelancer
Short Description – Narrative screenwriter and filmmaker

Freelancer Rating – 4.9/5.0 (34)
I learned screenwriting by writing low budget short films for YouTube in late 2017 and worked my way up to longer and more thoughtful narratives eventually writing six episodes of a television show before I turned nineteen. While the show didn't take off it did give me the necessary experience I needed to fully spread my wings as a storyteller, and my experience on Fiverr has so far only helped me on that endeavor.